ARTWORK. CUSTOM TABLES.
MADE IN OHIO,
INSPIRED BY THE WORLD
ITINERANT
STUDIO
ARTIST MADE, ARTIST OWNED
ITINERANT Studio is Vicki Rulli and Tom Heaphey. We sign all of our works "Vicki & Tom". Doesn't matter who actually made the photograph, painted the wax, or came up with the design. Our works are what they are because we worked on them together.
VISIT ONE OF OUR SHOWROOMS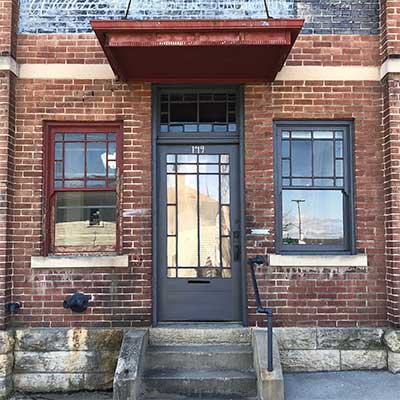 Trade Only –
Studio and Showroom
Welcome to our home studio and showroom!
This is where all of our artwork and tables are designed and made. We have a small showroom that is currently open by appointment only.
Looking forward to your visit already!
149 West Jefferson St.
Springfield, OH
937-505-9319
office@itinerantstudio.com
Trade Only Showroom
Our High Point showroom is always open for the High Point market (April & October) and by appointment, but now with our membership in High Point x Design we are thrilled to be open for First Tuesdays too.
Itinerant partnered with Barnes Custom Upholstery for this collaborative showroom. So now there are super comfortable places to sit while you enjoy our art and tables!
410 N. Wrenn St.
High Point, NC